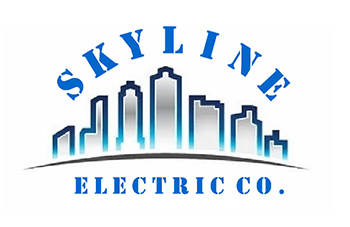 About Us
Skyline Electric is a full service electrical contractor specializing in commercial/industrial construction.  In conjunction with our industry partners, we offer a full range of electrical services to our clients. We work with customers throughout the Portland Oregon metropolitan area.
Contact us today to get a bid for your project!
Services
Commercial Electrical
Industrial Electrical
Theatrical Lighting and Lighting Controls

Low-voltage (Fire Alarm, Voice & Data, Security & Entrance Control)
Design-build
Lighting Retrofits
Clark College Culinary Renovation
A redesign of the building includes a glass facade visible from the parking lot on the north end of campus. The space will feature outdoor dining, an open-concept contemporary restaurant, four kiosks offering cooked-to-order choices, soups and sandwiches, salads and a variety of ethnic and food-sensitive choices. A full-service bakery will serve artisanal desserts, breads and offer a barista station. Clark's restaurant will return, modeled after modern, open-kitchen dining establishments. All services will be open to the public.
Other Completed Projects
Sunset High School Theater (Beaverton School District)
PBL Middle School (Camas School District)
Sellwood Middle School (Portland Public Schools)
Metropolitan Learning Center K-12 (Portland Public Schools)
Car Charging Infrastructures
Agricultural Buildings (Design-Build)
Sports Training Facilities (Design-Build)
Lighting Retrofits
TV Studio Lighting and Controls
Specializing in electrical projects for schools, colleges and other educational institutions.